Don Flinspach Family

Genealogy

Franklin Co Cranberry Township

Northwest Pennsylvania

After talking to Don Flinspach in Franklin, Pa I was told that they still spoke German in there house until about 1930 or so.  The only reason there are Flinspach's in the area with the spelling of Flinchbaugh is because the Schools told them to change it to the more English sounding name Flinchbaugh

This is the the County Court House, in Franklin Pa

Drakes Oil Well in Titusville, not far from this area

There are many Flinspach and Flinchbaugh

in this area. These families were originally from the same place in  Grossgartach and Lauffen (Wurttemberg) Germany as the Flinchbaugh's in York County Pennsylvania

If you are a Flinchbaugh from York Pa you will recognize the Rembold name as being the same as the wife of Melchior Flinspach that immigrated to America in 1753.  This is a Rembold in Franklin Pa,  there are many living in the Franklin area.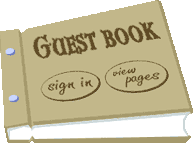 The barn in the background is the old barn of Christopher Flinspach,

One of the first Flinspach's in the Franklin area

After talking to
Mr Don Flinspach (in Franklin, Pa)
I was told that some of the Flinspach's were Stonemasons.  And by looking at what he showed me, they were and still are very good at that trade.
From  new information that Don and June Flinspach sent to me, this family immigrated to America in about 1850's.  They first came to New York and then to the Oil City and Franklin area of Pennsylvania.  They also came from Lauffen Germany and are distant relatives of the York PA Flinchbaugh's.

Thank you Don and June Flinspach family of Cranberry Franklin Pa  for sharing your family history with me